Share:
---
WinStar World Casino and Resort announces golf course expansion project
Work underway on additional nine-hole course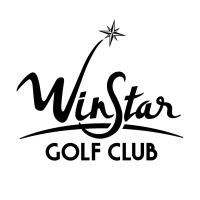 WinStar World Casino and Resort officials recently announced construction is underway to expand the resort's golf course to 36 holes. During the expansion project visitors can still enjoy a round of golf on the current 27-hole course or practice their swing at the indoor golf academy.

Michael Ferguson, WinStar Golf's general manager, said the expansion -- when complete -- will add to the total resort experience.

"We look forward to offering more to our regular golf visitors and creating a memorable experience for first-time golfers," Ferguson said.
After the expansion, WinStar Golf will boast two 18-hole courses. Ferguson describes it as the ultimate golf experience.

"The new nine-hole course will combine with the East holes to create one course and the South and West holes will combine to create a second 18-hole course," said Ferguson.

Ferguson explains there are three main phases to constructing a nine-hole course. Currently, the expansion is in the first phase of construction, which consists of breaking ground and clearing the existing land to begin the process of shaping the dirt. The second phase is to green the course.

"This happens in one of two ways, either through sprigging or sodding. We are weighting which process will work best for the WinStar course," said Ferguson.
He said the final phase is creating the presentation of the course. This is done by planting flower beds, placing signage and maintaining the look of the course.

WinStar officials commissioned golf course architect company Weibring-Wolfard Golf Design to design and build the project. The Texas-based company created the first 18-holes in 2007 and in 2011 built another nine-hole course to create the existing 7,200-yard course. The WinStar course boasts generously wide and well-manicured TifSport fairways, smooth MiniVerde Bermuda greens, a fairway cut that extends around the perimeter of each green and five sets of tees to give guests the option to play from 4,900 yards to 7,200 yards.

In addition to the course, patrons can visit the 4,850-square-foot WinStar Golf Academy facility, which features two indoor bays and offers the Golf Engineering and Research Systems fitting technology. WinStar Golf also has a clubhouse that features a bar and grill restaurant, banquet room, pro shop and locker rooms.

Visitors can book their WinStar Golf experience by calling (580) 276-1754.
News Source: Winstar Golf Club
Posted August 31, 2015 || Viewed 2,696 times || View Course Profile
Share Comment